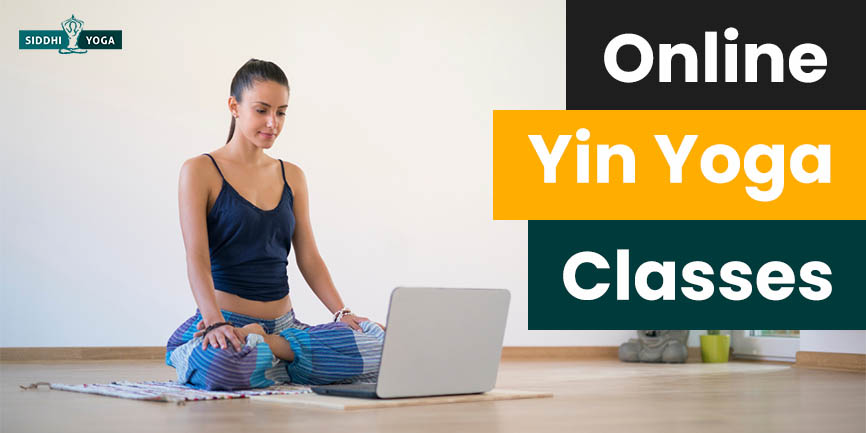 Find a suitable Yin yoga online class and join a community of regular practitioners.
Introduction
Yin yoga is a slow and profound practice derived from ancient Chinese Taoist teachings and adopted into many yoga schools as a branch of yoga. The slower pace and deeper stretching in Yin yoga – poses are held from one to 10 minutes – allows you to reach into the connective tissues (ligaments, joints, blood, and bones), allowing you to reach spaces that might not have previously been treated and cared for.
Whether you're just starting your practice with Yin yoga or are already a regular practitioner, finding well-prepared and informative online yoga classes can greatly deepen your experience and learning.
Below you will find some online Yin yoga courses we highly recommend and a few free online classes to try out.
Can You Learn Yin Yoga Online on Your Own?
Can you learn the practice of Yin Yoga safely on your own? Well, it depends on the individual. Ideally, you should practice Yin yoga in a class where you have a trained teacher to guide you and correct any mistakes you make. And where you have your friends to spur you on. But if that is not an option for you, the next best thing is to join an online community. Doing so allows you to learn at your own pace from the comfort of your home.
When learning yoga, you must follow your personal and intuitive needs. Having a well-designed structure and teaching can enhance and deepen your practice. Finding a suitable yoga school or teacher or joining an online class can help you achieve that.
Takeaway
Joining an online yoga class or course will help you build a regular and safe yoga practice that you can later explore by yourself.
Online Yin Yoga Classes List
Finding that perfect fit when it comes to online yoga classes might take some time and effort. Make it a point to explore different schools.
Below are some well-organized online Yin yoga classes and courses. See if you are comfortable with any of them.
Siddhi Yoga
Siddhi Yoga invites you to participate in a 50-hour Online Yin Yoga Teacher Training Certification Course. Here, you have access to traditional Yoga teachings, focusing both on the physical and spiritual nature of one's practice, and join a community of teachers and students where you can practice and learn together.
The course can be completed at your own pace, so take all the time you need to develop a solid Yin yoga foundation. These courses are approved by Yoga Alliance and will be added to your teaching credentials.
What you will receive with the course:
Yin yoga manual
50 hours of training at your own pace
55 video lessons
Non-expiry access to the classes
Access to Siddhi Online Community
50 hours of Yoga Alliance Continuing Education
The Syllabus includes:
Introduction to Yin Yoga
History of Yin Yoga
Yin Yoga and other styles
Yin Yoga – Yin and Yang Tissues
Yin Yoga Vs Restorative Yoga
Principles of Yin Yoga
Pranayama
Five Elements and Mudras
Yin Yoga and the Meridians
Yin Yoga Poses
Anatomy
20 Yin Yoga Sequences
Yoga Renew
"A study in stillness" is how Yoga Renew explores Yin yoga. Followed by a comprehensive and well-structured curriculum, Yoga Renew passes on the profound knowledge and science behind the connection between Yin and Yang and Taoism and Yoga.
This 20-hour Yin Yoga Online Course is created to fulfill the needs of experienced practitioners. But it is easily understood by anyone wanting to explore and get to know Yin yoga right from the basics.
Once you complete this 200-hour yoga teacher training, you can register for these education hours with Yoga Alliance.
What you will receive with this course:
Each online module contains sections and lessons that delve deeply into Yin yoga's philosophy, history, science, and application. An intuitive, easy-to-follow online platform and lifelong access to the classes and teachings are what you will receive when you join the Yoga Renew Yin Yoga Online Teacher Training.
The Syllabus includes the following:
Yin Yoga Introduction
Yin Yoga and its connection to Anatomy
Yin Yoga Asanas and Sequences
Yin Yoga Teaching Methodology
Yin Yoga Class Setup and Preparations
My Vinyasa Practice
My Vinyasa Practice offers a 40-hour Yin Yoga online course prepared for aspiring teachers and students wishing to delve deeper into their practice and learn about the benefits of Yin yoga.
The course takes two weeks to complete, but since you will have unlimited access, you can take your time and enjoy learning at your own pace.
Once you complete the 200-hour Yin Yoga Teacher Training Course, this will be added to your Yoga Alliance credentials.
What you will receive with the course:
Pre-recorded lectures and printed notes
Written scripts and recorded practices
Individual support from our Peer Support Team
40 non-contact CEUs with Yoga Alliance
Access to the My Vinyasa Practice Online Community
Yin Yoga practices with the owner of My Vinyasa Practice, Michelle Young
Unlimited and non-expiry access to the course
The Syllabus includes the following:
The Philosophy and History of Yin yoga
The relationship between the Yin and Yang energies and their connection to the body
Instructions on how to prepare and guide Yin yoga sequences
Meridians and their relationship to Yin yoga
Safety Measurements in Yin yoga practices
Chakra Balancing through Yin Yoga
Yoga International
If you wish to access a shorter yet well-grounded and informative Yin yoga course, "Let's Begin Some Yin" conducted by Yoga International might be for you. This program consists of five classes designed to direct you into a more personal Yin yoga practice.
The course takes 2.4 hours to complete, after which you can 2.4 CEUs to your Yoga Alliance credentials if you have previously finished a teacher training course.
What you will receive with this course:
You will learn about Yin and Yang while exploring some basic Yin yoga poses. Later you will explore the connection of stillness to stress relief and inner balance. The course provides online video teachings, which you can go through at your own pace.
The Syllabus includes the following:
Introduction to the basics of Yin
Usage of Props and Support in Yin Yoga
Introduction to Short Pose Holds
Combining the Yin and Yang in yoga
Free Online Yin Yoga Classes
The yoga learning space is continuously expanding. Besides the many online courses, many Yin yoga YouTube videos are available.

Many teachers can provide well-structured and informative Yin yoga classes, so you can take your time to go through different practices and guidance. Or try some of these free online Yin yoga classes and find the practice that works best for you:
20-Minute Full Body Yin Yoga – No Props | Relaxing Everyday Yoga Routine
Yin Yoga for Lower Back Pain
Detox Yin Yoga Class
Relaxing Supine Yin Yoga Sequence
The Bottomline
Adding Yin yoga to your regular personal practice or teaching can be a great way to reach unexplored spaces inside your body and mind. Behind every practice, there is always more than just the physical. Joining a Yin yoga course can help you learn and discover those benefits more deliberately and methodically.