If you are currently living in Seattle and want to teach Yoga professionally then we recommend you to try these yoga trainings that you can avail. You can learn a lot of things and at the same time transform you into a better person.
The Center for Yoga of Seattle
The Center for Yoga of Seattle has a lot of courses to offer. You can choose from having a course that lasts for a year or a course of 4 weeks only. It was founded in 1980 and since then it started to teach yoga to aspiring yoga teachers.
Their main yoga technique is Iyengar hatha. This technique aims to improve someone's flexibility, will power, relaxation, concentration, and strength. It is sure that when you finish your course, you can be a confident yoga teacher.
8 Limbs Yoga
Allowing their students to immerse by themselves to wake up their inner teaching skills. 8 Limbs Yoga teaches their students in-depth information about the principles of yoga.
The 8 Limbs Yoga is a friendly community, aiming to bring up close ties with its faculties and students. They also offer scholarships for those who are willing to invest time in yoga.
There are two different courses the students can take, these include a 4-week course and a 6-month course. Don't forget to check their 100s of 5 star yoga reviews on yoga alliance website.
Seattle Yoga Arts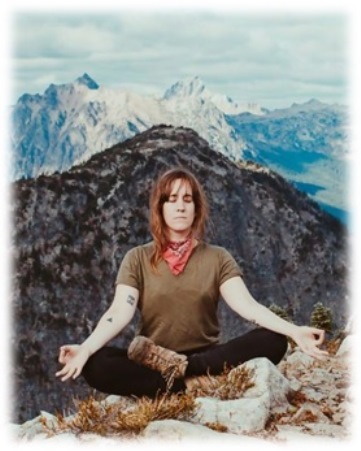 In Seattle Yoga Arts, they offer two courses. You can choose from a 4-week summer schedule or a year with one weekend per month schedule. Their main goal is to enhance the skills of yoga students who are really into yoga.
Seattle Yoga Arts have a family-like approach to their students, letting them discover their own unique skills that they can use in order to teach other students. After the program, students are expected to become effective yoga instructor.
Students must have daily yoga studies that include meditation, contemplation, pranayama, and asana, in order for them to channel up their skills before starting the training.
NW Yoga Shala
NW Yoga Shala offers courses for those who want to deepen their knowledge and experience and yoga. The program is created in a way that competition is not known, in this way, opportunities will open up for students in order for them to discover their skills in teaching.
The training has a 5 day intensive and lasts for about 5 weekends. In the training, students will acquire the needed knowledge in yoga asana which came from the Iyengar tradition.
Passion for Practice
Passion for Practice is the first yoga school on Bainbridge Island. They aim to teach the students the right way of yoga teaching and also the skills needed to be a confident and better person.
Throughout the practice, you're expected to enhance your wisdom and skills in yoga practice. They will also teach you here the yoga postures needed. After the course, you're now ready to become an inspirational yoga teacher.
Spira Power Yoga
The Spira Power Yoga has its doors open for those who want to try yoga and deepen their understanding about its various principles. Spira Power Yoga is designed to help students discover and enhance their teaching skills. The main goal of Spira Power Yoga is to combine modern science and the ancient ways of yoga.
The students will have the opportunity to know about the sequencing, anatomy, the principles of yoga and many more. Spira Power Yoga believes that yoga is not just a physical way to improve yourself but also a meditative art which can be anyone's passion.
Seattle Yoga Lounge
In Seattle Yoga Lounge, there is a course that is divided into two parts. The first one is called ABHYASA which means practice, in this part they teach the students about the roots of yoga which includes the pranayama, asana, philosophy of yoga and anatomy.
The second part is called VAIRAGYA, it focuses more on the students' spiritual aspects and energies which they can enhance and later on use in teaching yoga.
The Grinning Yogi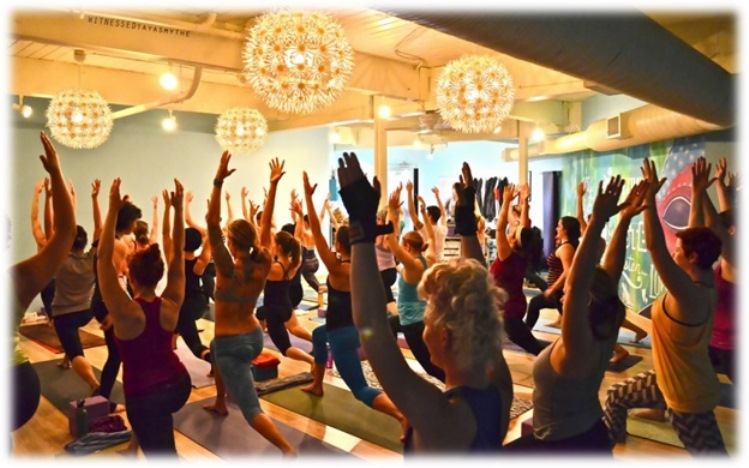 They both offer 200-hour yoga teacher training program and 300-hour yoga teacher training program, the 200-hour is dedicated for the starts and the 300-hour is for those who wish to continue and deepen their knowledge about yoga.
The focus of Grinning Yogi is self-development and exploration together with other people, resulting in group works or activities. The main goal of The Grinning Yogi is to teach yoga in a creative and enjoyable way, which will give their students soon to be yoga teachers a memorable experience while training.
We Yoga Co
We Yoga Co gives a wide range of knowledge for their students. The place allotted for students is well-designed in order for them to teach the aspects of yoga to their students.
Throughout the course, the students will dive deeper on the philosophy of yoga, meditative practices, the 8 limbed path, and anatomy. We Yoga Co's main goal is to let the students know these yoga aspects and apply them in personal practice and teaching.
With the much-needed knowledge gained on the course, the students will be certified as a yoga teacher, and now ready to teach yoga as professional and inspirational teachers.
Shakti Vinyasa Yoga
In Shakti Vinyasa Yoga, they will offer you an opportunity to dive deeper on yoga practice through asana, meditation and many more. The main goal of this program is to make the greatest leaders out of their students.
Throughout the course, they'll give you all the things you need in order for you to improve your self-confidence. By doing so, you'll leave the training with a better version of you, ready to teach yoga for those who want to improve their spiritual life and physical life.
Take Away
Discover a profound transformation through our range of Online Yoga Teacher Training programs. Whether you're a beginner or an experienced yogi, our courses are designed to meet your needs. Dive into our 200-Hour Online Yoga Teacher Training, where you'll gain a solid foundation in yoga philosophy, anatomy, and teaching techniques. Elevate your skills with our 300-Hour Online Yoga Teacher Training, exploring advanced asanas, pranayama, and the art of sequencing. For the ultimate expertise, our 500-Hour Online Yoga Teacher Training merges ancient wisdom with modern practices. Join our thriving community of dedicated yogis and embark on a life-changing journey right from the comfort of your own home. Enroll today and unlock your true potential as a yoga teacher.