If you are currently living in Dallas and want to teach Yoga as a form of a profession then we recommend you to try these yoga teacher trainings that you can enroll to. You can learn a lot of things and at the same time bring out the better you.
Namah Shivaya Yoga
Namah Shivaya Yoga is a very flexible yoga teacher training school because it offers you three options of courses, these options can vary depending on your life schedule.
The first option is a 9-month extended training that has one weekend for each module per month.
The second option is a 200-hour training but the training only occurs on a mixture of weekdays and weekends depending on your availability.
The last option is a one-month intensive with Mondays to Fridays as its schedule of training.
Dallas Yoga Center
Dallas Yoga Center has its course running for 7 weekends over 5 months. The main goal of this training is to deepen the knowledge and understanding of aspiring yoga teachers through Hatha and Vinyasa yoga, together with meditation techniques and teaching skill needed.
Throughout the course, you'll be able to understand the aspects of yoga, in this way you'll be able to teach a yoga class with inspiration and confidence. There will also be proper discussions on how to apply hands-on adjustments.
Breathing techniques and meditation techniques will be also taught, this will allow ones' body to relax and regain energy.
Lotus Yoga Dallas
One of the 200-hour yoga teacher training programs. Lotus Yoga Dallas will teach you the ancient ways of yoga and how to use your experiences in life in order to awaken the inner teacher in you. If you are willing to invest time in teaching others yoga, then Lotus Yoga Dallas is the perfect place for you.
The course will last for a year, and it depends on the schedule of your choice (because we all have our own lives, so sometimes schedules are tight.) The course covers subjects like meditation, anatomy, philosophy of yoga and the teaching skills needed on teaching a yoga class.
Alpha Omega Yoga
In Alpha Omega Yoga, you'll be able to master the art of sequencing that ties the body, spirit, and mind together to form a balance. In this way, you'll gain a deeper understanding and knowledge of how these three works all-together as a balanced state.
They offer two options for completing your course here. The first one is a nine-month training with attendance every weekend per month.
The last option is perfect for those who are willing to invest their full time in training as yoga teachers, it is a four-week intensive course with Monday to Friday as its schedule.
B.K.S. Iyengar Studio of Yoga
In BKS Iyengar Studio of Yoga, they offer a course that will deepen your understanding and knowledge on the philosophy of yoga, especially Iyengar Yoga.
Throughout the training, you'll learn asana, pranayama, philosophy, teaching skills, and anatomy. And other parts of the training will include the application of your knowledge on certain things about yoga teaching.
The training lasts for 7 months with 5-weekends to attend to per month.
Gaia Flow Yoga
Gaia Flow Yoga is a 200-hour yoga teacher training course that focuses on teaching pranayama, asana, anatomy, the philosophy of yoga, chanting, Sanskrit, and many more things that is necessary for yoga teaching.
Their main goal is to make students understand how the human body works, the flow and movement together with the knowledge of teaching a class.
The training will last for 10 consecutive weekends and it is a must to have a complete attendance in order for you to become a certified yoga teacher.
The Mat Yoga Studio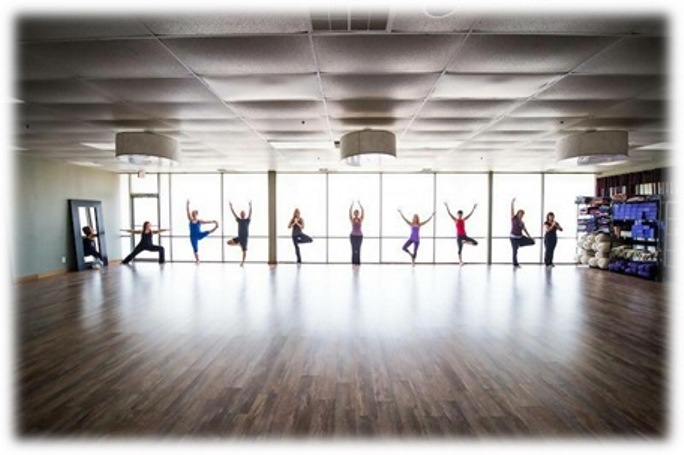 The Mat Yoga Studio is divided into three modules, this is for the people with tight schedules but wants to have yoga training. It is perfect because it will fit anyone's schedule.
You can choose to have one module, or just get them all, depending on your life schedule. But whatever choice you've made, you can still have the same deep knowledge and understanding of yoga.
Expect that after the training, you'll be more confident and ready to teach a yoga class in order to spread its philosophy and inspire others also to teach yoga.
The Yoga Movement Dallas
If you are now prepared to bring your yoga practice into the next level, then The Yoga Movement Dallas will provide you the deeper understanding needed in teaching yoga.
The training program offered here is very essential for those aspiring yoga teachers who want to have a successful career in yoga teaching. For a course that lasts for 4-months with 12 weekends on it, you'll be expected to enhance your speaking skills and confidence.
Uptown Yoga
Uptown Yoga is open for personal yoga training or with a company like family members and friends. They intend to help students find their own through a very exciting journey with the principles of yoga applied.
They focus on physical practices and activities as they believe that it will be the source of one self's growth. Throughout the course, you'll learn all the needed knowledge for teaching a yoga class.
Om Yoga Diva
In Om Yoga Diva, they focus on teaching their students the philosophy of yoga and yoga anatomy, the skills needed to teach a yoga class and the business yoga.
There is a certain requirement for you to be accepted which is you must have experience in yoga before applying on their course. The course lasts for about 5 months and 5 weekends. Graduating will certify you as a yoga teacher.
Do you know?
At the same amount as yoga teacher training in Dallas, you can attend your yoga teacher training in Bali with all-inclusive in a luxurious resort.
At half of the price as doing your TTC in Dallas, you can do India Yoga Teacher Training with all-inclusive.