Spending some time in Germany and wanted to make it meaningful? You can find and apply in yoga teacher training programs here that offers a year-long course and also a few month courses, this depends on the time you are willing to invest. Here are the top nine yoga teacher training schools in Germany.
Zen Yoga – Berlin
A 200-hour yoga teacher training, Zen Yoga Berlin is composed of four modules which are the earth, water, air, and fire. Starting with the first module, "The Earth", in this module they will teach you the philosophy and history of yoga, together with the meditation techniques.
For the second module, "The Water", in this module, you will be taught about the yoga postures, healthy alignment, adjustments and many more. Finishing this module, you're now ready to teach a yoga class that focuses on sequencing, breathing, and alignment.
Next up is "The Fire", in this module you'll be taught about creativity, you'll learn about different postures and practice on hands-on assisting. For the last module, "The Air", in this module, you'll have a mentor which will guide and teach you on how to enhance your teaching skills, so that at the end you'll become an effective and a professional yoga teacher.
Yoga Circle – Berlin
Yoga Circle Berlin is a 200-hour yoga teacher training that will help you teach yoga through asana practice, breathing, meditation technique, therapeutics, anatomy, yoga history, and philosophy. They will also help you to enhance your teaching skills.
You'll learn here the knowledge and skills on how to teach a yoga class, safely and effectively. Also, you'll be taught the proper practice of asana and healing aspects of yoga.
Freistil Yoga – Berlin
A yoga teacher training school with a mentor known as Yogi Sivadas will truly bring you to new heights of learning. He is a professional yoga teacher with over thirty years of experience in yoga teaching and living. His recent students follow his path as yoga teachers.
Yogi Sivadas teaches in a humorous and open-minded way, this lets students know and enhance their own Yoga practice. The number of students is limited to 12 only, in this way, interaction and the sharing of knowledge is fast and clear.
Kalaa Yoga – Berlin
Kalaa Yoga Berlin focuses on a holistic system of yoga, in this way, a solid foundation can be created. In this school, you'll be taught the physical practice of asana, the knowledge of yoga philosophy, lifestyle, and ethics.
The course they offer here is perfectly made for those who want to become an effective and inspiring yoga teacher and also wanted to enhance their verbal, hands-on assisting and other teaching skills. At the end of this course, you'll be expected to have your self-confidence raised higher and now ready to teach a yoga class.
While on the course, you'll be motivated to finding creativity in yourself and the safe way of teaching yoga.
Yogamazé – Berlin
Yogamazé is a yoga teacher training school led by Rocky Heron. This school focuses on enhancing your teaching skill. In this training, you'll learn the knowledge and skills needed in teaching a yoga class.
They also focus on critical thinking, clear language, and logical analysis. In this way of gathering knowledge, you will be able to find yourself, the inner teaching skills inside you. To those people with health issues or injuries, you are also encouraged to join the training as they are also teaching here the healing aspects of yoga which can help you a lot.
Ishta Yoga – Berlin
A yoga teacher training that is Yoga Alliance certified. This school is led by Julie Blumenthal and this school is one of those few English-language yoga training in Berlin. The teacher here teaches yoga for about 10 years and guaranteed to teach you all the knowledge you must learn about yoga and yoga teaching.
Whether you are already a yoga teacher, the one who is planning to be or just simply want to dive in the aspects of yoga. You are very welcome here at Ishta Yoga Berlin. You'll be taught anatomy, pranayama, meditation, asana, and yogic philosophy on the whole training. Throughout the course, you'll be able to find yourself.
YogaLife Germany – Bonn
In YogaLife Germany, they'll help you know about your hidden abilities especially in teaching, and your capabilities in reaching your goals. They intend to help you release your potentials and then they'll help you start working out on it.
In this principle, you'll have time to know your own unique style. The course includes physiology of hatha yoga, asana, and yoga philosophy.
After finishing the course and already certified as a yoga teacher. You'll be encouraged to start helping on future yoga teacher training at YogaLife Germany, in this way, you can learn more about yoga and start enhancing your skills.
The Vinyasa People Yoga Studio – Bonn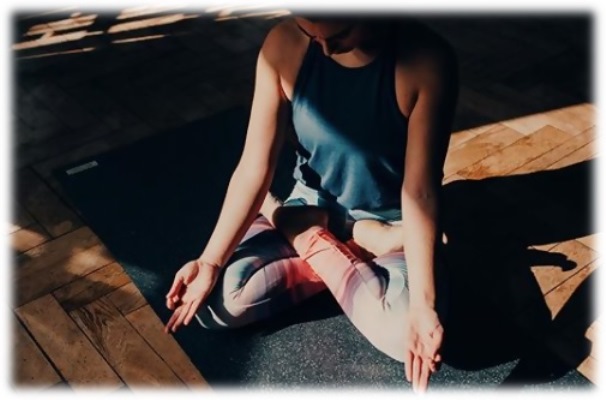 A course that lasts for a year with monthly modules. In this yoga teacher training school, they focus on teaching Ashtanga and Vinyasa Yoga. They also teach yoga postures, anatomy, meditation techniques, physiology, breathing techniques, and yogic philosophy.
This course is also known as "Seasonal Yoga" because it teaches you on how to synchronize your practice with the outside season, in this way, balance will be opened in our lives. They will also teach you the knowledge of different energy lines inside our body, how they affect our mood, mindset, organs, and vital energy.
Way Yoga International – Sylt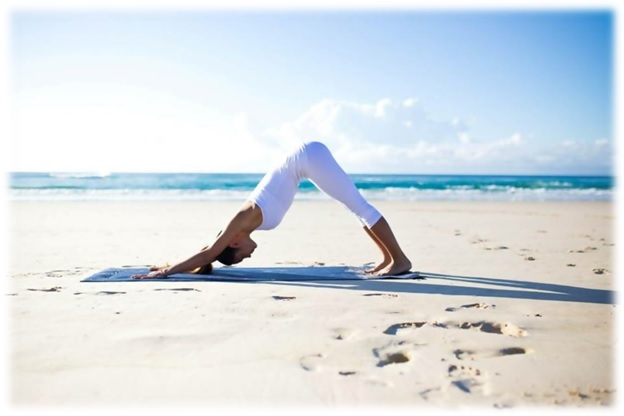 Way Yoga International has a course that lasts for 16 days and the venue of the training is located at the beautiful German island of Sylt. They focus on teaching Hatha-Vinyasa yoga here together with the understanding of the proper alignment and anatomical safety.
Because the place is surrounded by beaches, expect that you'll be having a peaceful and concentrated training. They allow only 16 students maximum per course, in this way, distribution of knowledge will be fast and easy.
Take Away
Ready to embark on a transformative yoga journey? Look no further than our Online Yoga Teacher Training programs. Whether you're starting from scratch or aiming to refine your teaching skills, we have the perfect program for you. Immerse yourself in our 200-Hour Online Yoga Teacher Training, where you'll develop a strong foundation in yoga philosophy, anatomy, and effective teaching methods. Take your practice to new heights with our 300-Hour Yoga Teacher Training, exploring advanced asanas, pranayama techniques, and the art of sequencing. For those seeking the pinnacle of expertise, our 500 Hours Online Yoga Teacher Training combines traditional wisdom with contemporary practices. Join our supportive community of passionate yogis and embark on a life-altering journey from the comfort of your own home. Enroll now and uncover your true potential as a yoga teacher.