If you are currently living in Austin, Texas, and want to teach Yoga to aspiring yogis then we recommend you to try these yoga trainings available in the area. You can learn various things and at the same time improve your overall health.
Yoga Teacher Training Cost in Austin Texas Comparison
Many excellent yoga teacher training schools with well-known instructors and high teaching standards can be found in Austin Texas, 73301. Most teacher training in Austin Texas 73301 is at least a year-long, with weekend training days to accommodate Austin Texasers' busy schedules, but one-month intensive courses are also available. Here is the comprehensive list of the schools that we have made in order to help you with your decision. The top 10 best Yoga teacher training programs in Austin Texas are listed below.
Austin Texas YTT Teacher Training Comparison
| Austin Texas Yoga School | Price From | Duration | Yoga Style |
| --- | --- | --- | --- |
| Wanderlust Yoga | $3500 | 3 months | Vinyasa |
| Practice Yoga | $2950 | 3 months | Classical yoga |
| Sacred Roots Yoga School | $3050 | 6 months | Hatha yoga |
| Dharma Yoga | $2950 | 2 months | Dharma Yoga |
| Wild Heart Yoga | $2800 | 10 Weeks | Vinyasa |
| Sukha Yoga | $3300 | 2 months | Flow Yoga |
| Bfree Yoga | $2999 | 2 months | Vinyasa |
| Black Swan | $2800 | 2/6 months | Hatha |
| Breath and Body Yoga | $3200 | 4 months | Vinyasa yoga |
| Core Power Yoga | $2500 | 8 weeks | Power Yoga/Hot Yoga |
| Austin School of Yoga | $3200 | 8 weekends over 8 months | Vinyasa |
Austin Texas YTT Teacher Training Online Comparison
Yoga students can choose from a variety of high-quality online yoga classes streaming platforms and yoga programs, which vary in quality, length, video channels, and yoga subscription models, among other factors. We've compiled a list of the best yoga streaming classes for you to choose from.
| Austin Texas YTT vs Online | Austin Texas | Online |
| --- | --- | --- |
| Full YTT Cost | $2500 | $397 |
| Yoga Instructor Training Duration | 200 Hours | 200 Hours |
| Yoga Alliance Certified | Yes | Yes |
| Training videos recorded | Yes | Yes |
| Live sessions with teachers | Yes | Yes |
Wanderlust Yoga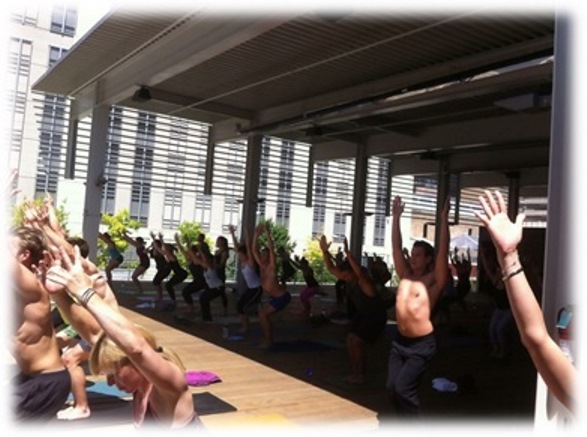 Inspired by the Wanderlust Festival. Wanderlust Yoga definitely is a popular one. They offer courses of yoga teaching training with the Vinyasa yoga technique and to be taught by professional yoga instructors. They include live music and self-exploration in their courses in order for the students to find themselves first before starting to teach yoga to others in the Wanderlust way.
After the training, you will become a more confident version of yourself, ready to teach everything you've learned throughout the course. The start of classes is Wednesdays, Fridays, Saturdays, and Sundays.
Practice Yoga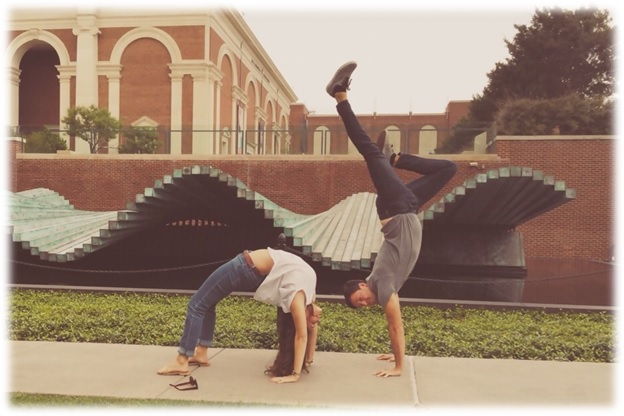 Certified with Online 200-hour teacher training, Practice Yoga offers a course that will help students who want to become professional yoga teachers. They use a unique way of teaching by combining modern techniques with ancient teachings.
Practice Yoga aims to promote skillful means in the Austin Yoga Community by giving support to students in order for the students to grow wise and better.
Sacred Roots Yoga School
Another certified 200-hour teacher training program. Sacred Roots Yoga School offers a course that focuses more on teaching classical yoga for modern yoga instructors. The training lasts for 6 months, and all of the things you've learned will be surely applied in your personal life including your self-development and transformation.
This course will fit well to those people who have practiced yoga in the past and wanted to deepen more their knowledge about it. Sacred Roots Yoga School gathered faculty from the Eastside Yoga which is passionate about their work and studies on self-injury and personal sadhana, in order for them to teach their students the true wisdom of yoga
Dharma Yoga
From a normal student, transform into a certified teacher of Dharma Yoga. Together with other Dharma Yoga graduates, you'll be able to teach yoga classes as a professional in your area and internationally.
The founder of Dharma Yoga: Keith Kachtick teaches meditation and yoga for over 20 years already using a unique combination of Anusara and Jivamukti traditions which he includes in Tibetan Buddhism, martial arts and his love for music and world literature.
Wild Heart Yoga
A yoga teaching training that focuses on holistic development. Wild Heart Yoga limits its students to only 20 so that they can properly socialize with one another, including the teachers, other students, and ones-self.
The course lasts for about 10 weeks, all of it focuses on self-transformation and the outcome. You'll be able to see yourself as a wiser and better version that is ready to teach yoga with full confidence. In their training, one-on-one mentorship is offered, in order to enhance ones-self-confidence.
Sukha Yoga
Sukha Yoga limits its students to 16 to keep the social interaction intimate. In such a way, they can develop a strong bond with the teachers and other students. The course they offer is very good for starters as it will give them a fresh start for teaching others once they are certified.
Sukha Yoga focuses on passion and wisdom which can help enlighten the spirit. There are a lot more than their standard offers, they also offer the things needed to develop and enhance one's spiritual life.
Holistic development and community building is the main goal of Sukha Yoga.
Bfree Yoga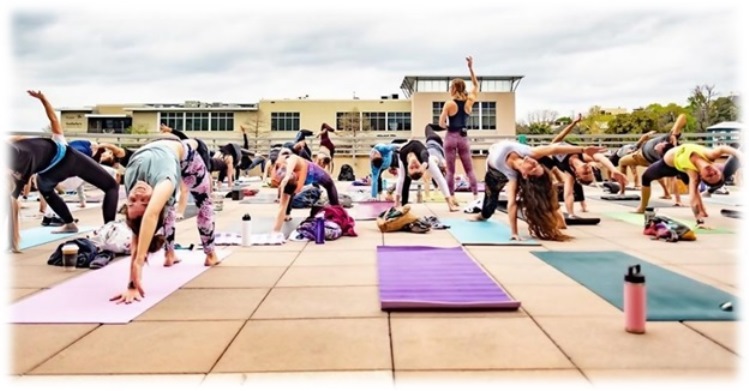 Is yoga teacher training essential for building oneself to become a professional Vinyasa teacher? In such a way, trust for yourself is also developed throughout the course. You'll embrace deeper in your spiritual life making this course a very worth it one.
Bfree Yoga makes sure that you are supported by their teachers in order for your inner teaching skills to come out. Personal space is also provided throughout the training so that students can have time to process their learnings in order to be professional yoga teachers.
Black Swan
What makes Black Swan unique from the others is that it offers multiple schedules. In such a way you can determine which course will fit your lifestyle. Black Swan Yoga School is well equipped, with stunning designs made from custom artworks, bright luminous lighting, and music that matches the theme.
The instructors of Black Swan are required to teach the students their own interpretations of yoga, in such way, students will have a genuine connection to their extraordinary journey in yoga teaching.
Breath and Body Yoga
Led by Desirae Pierce, the founder of Breath and Body Yoga itself. She and her team will guide you throughout the fundamentals of yoga.
The Breathe and Body Yoga teacher training encourages you to know and understand the Power Vinyasa Yoga together with the right tools, it will help you become a professional and certified yoga teacher.
Core Power Yoga
Core Power Yoga offers you three different Online 200-hour courses. This includes Hot Power Fusion, Hot Yoga Teacher Training, and Power Yoga.
They believe in the principle that we are natural teachers and it's up to us if we are going to embrace it or not. Core Power Yoga's goal is to hone out these teaching skills in you so that you can become a great teacher yourself. In such a way you'll learn how to properly react and interact on current situations you are facing.
Austin School of Yoga
With their knowledge of yoga that came from Alignment-based Vinyasa and Yoga Therapy. The training Austin School of Yoga offers will give you a chance to enhance yourself through yoga as a way of self-development.
By teaching you the embodied anatomy and biomechanics, you will have a deeper knowledge about yoga asana. Self-care is the main thing as they let their students practice. In this way, students will develop compassionate traits that he/she can use when he/she becomes a certified yoga teacher.
Yoga Teacher Training in Austin Texas
Our training is built with leadership in mind, providing a foundation for your development as a teacher, leader, and life master. Whether you are new to teaching or looking to advance your skills, our innovative programs are designed to provide you with inspiration, education, and personal transformation in body, mind, and spirit. We are committed to developing new inspiring teachers who will lead with excellence and positively impact the world! For more information contact us today!
Take Away
Experience a profound transformation through our diverse Online Yoga Teacher Training programs. Whether you're new to yoga or an experienced practitioner, we have the perfect training to suit your goals. Immerse yourself in our 200-Hour Online Yoga Teacher Training, where you'll develop a strong foundation in yoga philosophy, anatomy, and effective teaching techniques. Enhance your skills with our Advanced 300-Hour Online Yoga Teacher Training, exploring advanced asanas, pranayama practices, and the art of sequencing. For those seeking the ultimate mastery, our 500-Hour Online Yoga Teacher Training combines ancient wisdom with modern approaches. Join our vibrant community of dedicated yogis and embark on a life-changing journey from the comfort of your own home. Enroll today and unlock your true potential as a yoga teacher.
FAQ
Why is teacher training programmes important?
The best teacher education programs encourage students to use their creativity in teaching their subject while also incorporating the most up-to-date academic research. Being well-informed enhances your ability to make independent decisions and gives you the confidence to try out new teaching methods.
Can a beginner do teacher training yoga?
Yoga teacher training Austin Texas is open to anyone and everyone. In fact, many teacher training includes women in their fifties, men who have never done yoga before, college students, and everyone in between.
How long does it take to become a yoga teacher Austin Texas?
The Yoga Teacher Training Diploma takes a minimum of two years (and up to 4 years) to complete and consists of 500 hours of training. Applicants must have been practising yoga for at least two years and have completed the BWY Foundation Course (additional 60 hours).
How much does a yoga teacher make Austin Texas?
Yoga Instructors earn an average of $24 net per hour ($32,000 gross per year), which is $2,400 (+8%) more than the national average salary in Austin Texas. The average starting pay for a Yoga Instructor is $10 per hour. The highest hourly pay rates can reach $60.
Can a beginner join yoga teacher training?
The first yoga teacher training was given to dedicated students in the 1980s by seasoned teachers. Aside from future teachers, any level student can now enroll in a teacher training program to improve their skills. This means that you don't need a lot of prior experience to enroll in a yoga teacher training program.
Is it worth becoming a yoga instructor?
If you want to teach and are willing to accept any salary, I would say yes. Yoga teaching can be very fulfilling if you truly love yoga and don't care about money or are already making money elsewhere. You might strike it rich and develop a following, attracting a large number of devoted students to your classes, or you might not.
Can you teach yoga without certification Austin Texas?
In Austin Texas, 73301 there are currently no formal requirements for becoming a yoga teacher, which means that anyone could start charging customers for classes in their living room.

Back to top: Yoga teacher training Austin Texas