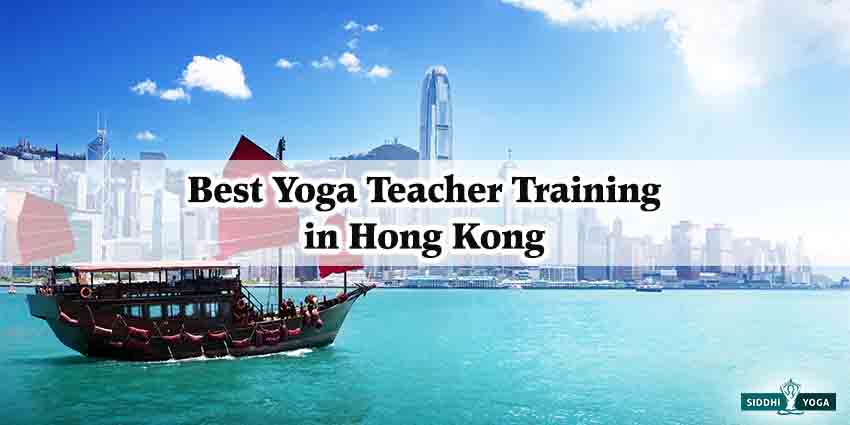 Spending some time in Hong Kong and planning to have a certification in yoga teaching? Or just simply make your travel a meaningful one? There are a lot of yoga teaching schools here in Hong Kong that you can choose from.
Pure Yoga
Pure Yoga is a yoga teacher training school that offers a wide range of training. They aim to enhance the abilities of every aspiring yoga teachers through daily practice and yoga philosophy.
The training's main goal is to make their students become confident and effective yoga teachers. Each class offers demonstrations, physical adjustments, feedback from the teachers in order for you to improve your skills and other things needed in yoga training.
Anahata Yoga
In Anahata Yoga, they will offer you a yoga teacher training that will enhance and deepen your knowledge as a student or a yoga practitioner. In this way, you can become an effective and skillful yoga teacher.
The program is open for everyone, making it suitable for those who have zero experience in yoga and the ones who have practiced it for years. Throughout the training program, it is guaranteed that you'll learn the philosophy of yoga, its history and all the things needed to teach it.
In addition to the things you'll learn, you'll also learn how to correct your own postures, in this way, you can show to your future students the proper alignments of poses.
Hersha Yoga
Hersha Yoga has a course that runs for weekends for a span of 10 months of time span. Hersha It is also an Integral Yoga teacher training school, and its teachings came from Sri Swami Satchidananda.
By studying that you can improve someone's personal and spiritual development. You'll attain the skills through personal practice and in this way, you'll become a professional yoga instructor.
The main goal of the training is to nurture personal practice, personal development, and understanding of the different aspects of yoga.
Namaste Yoga
One of the leading yoga teacher training schools in Hong Kong. Namaste Yoga offers a multi-style yoga teacher training. In this way, aspiring yoga teachers will know what teaching style and techniques can suit their personality and effectively teach them on others who are willing to practice yoga.
The training program focuses on the study of hatha yoga, and other yoga techniques including mantra chanting, meditation, yoga nidra, and other things.
Dickson Yoga
Established for over 25 years with the yoga society alliance, Dickson Yoga proved that they are a very good school on training professional and effective yoga teachers.
The training program has a schedule that will not have any effect on your daily life, which means you can practice and graduate in this training course even if you have a busy life. You can start as soon as you enrolled already.
Gecko Yoga
Gecko Yoga focuses on courses that are safe and also caters to children & prenatal practitioners. Right now this school has stepped up their game by offering a 200-hr YTT which implants the foundations for a range of care throughout their daily lives.
They want to impart their knowledge and give you the confidence to hold spectacular yoga classes for anyone that is willing and committed. It will guide you all throughout the teaching methodologies and related fields that are related to yoga to help you become an effective teacher.
The school concentrates on weekly classes in their studio that is filled with the tranquility that is located in the center of the city. They are offering flexible payment plans and schedules that will accommodate you according to your needs and preferences.
After your graduation, you can apply to become a member of the Yoga Alliance to open up boundless opportunities for you in your teaching career.
Yuvaa Yoga
This school will guide you to comprehend the eightfold paths of yoga and strengthen your postures to get to the more advanced postures. The program is taught by Dr.Yuva Dayalan a veteran yogi master.
By enrolling in this YTT program you will learn a lot regarding the subject matter. Not only that, it has a lot of additional topics on its module that will make you the best teacher that you can be such as teaching yoga to your students without risking them of any injury.
Perfect for practitioners or teachers who want to deepen their knowledge, skills and latest methodologies or techniques. Although, there are certain requirements for you to get accepted such as you must be able to write and speak English well.
Take Away
Ignite your passion for yoga with our Online Yoga Teacher Training programs. Whether you're a newcomer or an experienced practitioner, our courses will guide you towards your goals. Start your journey with our 200-Hour Online Yoga Teacher Training, where you'll develop a strong foundation in yoga philosophy, anatomy, and effective teaching techniques. Advance your practice with our 300-Hour Online Yoga Teacher Training, delving into advanced asanas, pranayama practices, and the art of sequencing. For those aiming for mastery, our 500-Hour TTC integrates ancient wisdom with modern approaches. Join our supportive community of dedicated yogis and embark on a life-transforming experience from the comfort of your own home. Enroll today and unleash your potential as a yoga teacher.