If you are currently living in Toronto and want to train yoga students professionally, then we recommend you to try these yoga trainings that you can take advantage. You can learn a lot of things and at the same time, transform you into an enhanced person.
Yoga Space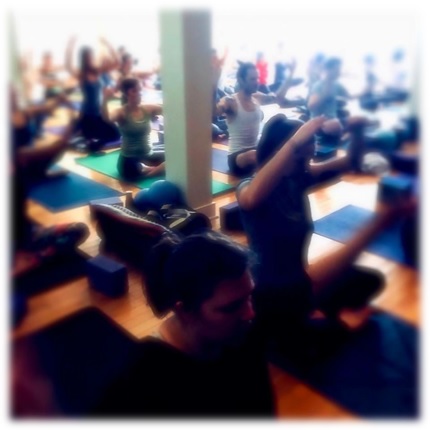 Here in Yoga Space, they focus on a holistic approach through the principles of yoga. They offer two different 200-hour teacher training courses options. The first one is a four-week summer intensive or a 10-weekend fall or winter trainings.
The focus of the course is an in-depth knowledge about postures through breakthroughs and sensations. In this way you'll have experience on awareness and comprehension. Making you confident in applying modifications for each case.
They believe that students who are willing and committed to personal practice and growth will likely to have success in the course. Perfect attendance is a must here at Yoga Space. This is for you to be certificated.
Kula
Kula is known for its 200-hour yoga teacher training course because it is the complete teacher training in Toronto. Founded eight years ago, Kula is guaranteed in teaching students the aspects of Yoga and Tantra, with professional and passionate teachers teaching it.
With an in-depth training about the biomechanical knowledge of 27 asanas, you'll learn to deconstruct them in order to apply modifications for the sake of individual needs.
Self-practice is needed here to broaden your sadhana. By doing so, you'll be given unlimited classes at the school, and you are expected to attend one class a week.
Throughout the course, you'll learn proper breathing techniques and other things on yoga you need to know for you to teach a yoga class with confidence.
Yoga Tree
It has many branches with different environment setups around Toronto. Yoga Tree has three separate studios located in the city, Bay, Dundas, Yonge, Eglington, Richmond, and Spadina. Yoga Tree will give you a home-like feeling due to their studio's structure.
They aim to give you a life-changing journey through the aspects of yoga. Throughout the course, you'll learn to forget your past life, the one that caused you too much trouble, and by completing the course, you'll be able to start a new life through yoga.
Shine on Yoga
If you are planning on starting from the roots of yoga and then building a yoga career, then Shine on Yoga is the perfect yoga teaching training school for you.
They focus on teaching Hatha, which is the mother of all styles. This includes the proper alignments and other aspects of yoga you need to know to deepen your knowledge in yoga. In this way, you'll able to teach what you've experienced and learned confidently.
In Shine on Yoga, you'll learn all the needed knowledge, the understanding of the philosophy of yoga, and its physical aspects. All in all, it will be a meaningful and fun experience for aspiring yoga teachers like you.
Awaken Love
It is located near Trinity Bellwoods Park. Awaken Love focuses on teaching yoga, sound healing, and meditation. The combination of these aspects are a great help for you to improve yourself or in other words, it will help you find yourself.
The place is recently renovated and now filled with natural lights from the windows, which can give you a more peaceful training session, making you feel more enlightened.
Not it will only make you an effective and professional yoga teacher, but they will also teach you transformational arts, proper breathing, love, and meditation.
Finishing the course will make you feel a lot better; you'll be able to teach yoga classes with confidence. And you'll get excited about teaching others and telling them your life-changing journey on Awaken Love.
Sankalpa
Want to be the healthiest version of yourself? Then have a look at Sankalpa's course. They are the first 200-hour yoga teacher training in Canada with a personalized wellness program.
To achieve something, there must be a balance between physical health and mental health. Throughout the course, you'll be guided by professionals on a holistic approach on how to balance your diet, together with the aspects of yoga.
Yoga Vida (After Glow Studio)
For those who are dedicated to yoga training and wants to enhance their physical and mental strength, then try here at Yoga Vida.
They teach yoga using the ancient tradition of yoga, with a unique combination of modern yoga. After you graduate, you'll be assigned to teach a full 75-minute Vinyasa class, meditation, and pranayama. You're expected to be a confident and prepared teacher.
There are three things that can enhance your personal development, and these are mindfulness, alignment, and grounding.
Do you know?
At the same cost of attending training in Toronto, you can attend all-inclusive yoga teacher training in Bali at a luxurious resort.
If your budget is tight then in India you can take a look at our 200-hour yoga training in Dharamshala which is all inclusive @ $1380 and 300-Hour @ $1880 and 500-Hour @ $3280. You will train with the topnotch yogi experts that will surely exceed your expectations and give you a lot of excitement while learning.